The New Year is only a day away, and we're sending you wishes for a prosperous, joyful 2022. If you're wondering whether or not this new year will bring a new roof, we are here to help you figure that out. If you do end up needing a new roof, and you live in the Wake Forest, NC area, be sure to give us a call at Housetop Roofing.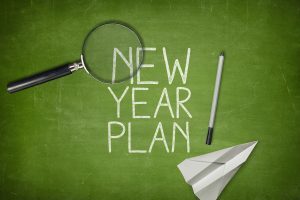 Here are 4 reasons why you might need to get a new roof in 2022:
You're putting your house on the market

. In a

previous post

, we discussed ways to increase your home's resale value before you put it on the housing market. One of the major ways that you can appeal to potential buyers and also get the most bang for your buck is to get a new roof. This is especially important if your home's roof is starting to show age and needs to be replaced soon anyways. The investment that you make in replacing your roof will come back to you and then some when you go to sell your home. The housing market is hot right now, and if you've been thinking about selling your home, 2022 is the perfect time to do it!

Your roof is starting to show its age.

Asphalt shingle roofs typically last around 20 years, and metal roofs usually last around 50. If your roof is approaching this age, then it might be showing signs of wear and tear. For an asphalt shingle roof, such signs include peeling, cracking, and missing shingles, as well as missing or rusted flashing, and leaks and water damage. For a metal roof,

some signs of aging

include punctures, tears, and rusting. An unexplained spike in your home's utility bills can also be a sign that your roof is reaching its last leg.

You want to be more eco-friendly.

With each new year, there seems to be more and more innovations, especially ones that are

more friendly for our planet

. This includes roofing materials. If going green is a resolution you have this year, or a lifestyle that you want to prioritize in general, then your roof is a great place to start. Not only can a new roof help you to make your home more energy efficient, but there are also a number of eco-friendly roofing materials that are either made from recycled materials or that can be recycled once you're done using them.

Your roof is damaged by a storm.

Severe weather can wreak havoc on your home, and especially your roof. We are no strangers to severe weather, especially hurricanes, here in North Carolina. If you notice missing shingles, hanging gutters, or holes in your roof after a bout of severe weather, then you need to call a roofing professional immediately. Depending on the extent of the damage, you may just need some repairs, or if it's more serious, you might need a new roof altogether.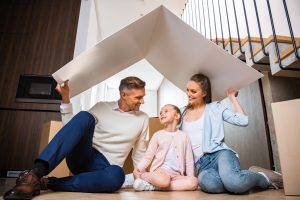 No matter what the reason, if you find that 2022 is the year that you need a new roof, we do hope that you'll consider us for the job here at Housetop Roofing in Wake Forest, NC. Happy New Year!