At Housetop Roofing, we offer a wide range of roofing services, including roof replacement. Whether your roof has been around for a while and you need an update, or your roof is damaged by a storm and needs to be replaced, we can help you out.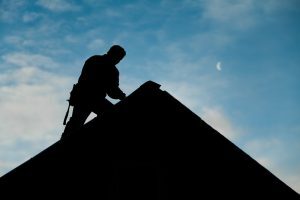 Most asphalt shingle roofs last about 20-25 years. If your current roof is getting close to that age, it's a good idea to have a roofing professional come out to inspect it for you. Some other signs that you might need a new roof include missing or loose shingles, drooping or sagging, mold or plant growth, and shingles with missing granules. Depending on the severity of these types of damage as well as the overall condition of your roof, you might need to have it replaced, or it may be able to be repaired.
If your roof is damaged by a storm, it needs to be checked out as soon as possible. Our roofing experts can figure out whether the damage can be repaired or if your roof needs to be replaced. From there, we can help you with each step of the roofing process.
Signs You Need a New Roof
A gaping hole in your roof is sure to get your attention, but oftentimes, the signs that you need a new roof are more subtle. That's why it's a good practice to have a roofing professional inspect your roof and perform routine maintenance 1-2 times a year; this way, they can help you figure out when it's time for a new roof.
Here are some signs you need a new roof:
Your attic shows interior signs of damage, such as water stains, or light filtering through your roof
Your shingles are beginning to lose more and more granules (which you'll often find in your gutters)
Your roof is sagging
Your roof has mold spots or other areas of bacteria growth
Your roof has received major damage from a storm