Housetop Roofing & Home Improvement
Voted Best Roofing Contractors

Raleigh NC | Wake Forest NC | Cary NC | Garner NC | surrounding areas

See what your Neighbors are saying about Housetop Roofing Contractors on the Nextdoor app!
Certified Certainteed ShingleMaster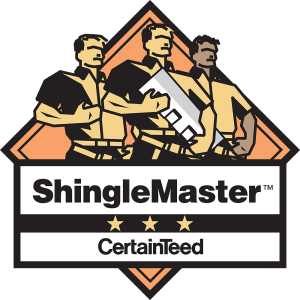 What is a Certified Certainteed Shinglemaster roofing contractor? According to their website: "ShingleMaster™ (SM) – Contractors who are focused on superior workmanship and customer satisfaction earn the SM credential by employing a Master Shingle Applicator qualified workforce or participating in an SM Credential Course. An SM can offer you SureStart PLUS extended warranty coverage when an Integrity Roof System is installed on your home."
Why does this matter when searching for roofing contractors or roofing companies? By choosing a roofing contractor like Housetop Roofing that is a certified ShingleMaster with CertainTeed, you get a level of excellence in both workmanship, warranty coverage, and customer service not found elsewhere. This is what distinguishes the reputable roofers and home improvement companies from those less reputable.
In addition to Certainteed,  we also work with GAF and Owens Corning shingles and other roofing products.
What Makes Housetop Roofing Contractors Different?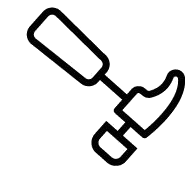 Hand Nailed Roofing
All of our roofing materials are hand nailed to our customer's roof. Why is this better than using a nail gun? The answer is simple: there is a very small area that nails can be used on an asphalt shingle risking blown shingles. Our professional and experienced roofers ensure correct placement of each nail along with the correct depth. Each nail is flush. With nail guns, there is much more margin for error between over-driving and under-driving nails and other fasteners. That only increases the possibilities for leaks and blown shingles. Not all roofing contractors and roofing companies hand nail. We do!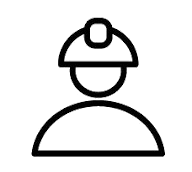 No Roofing Subcontractors!
Many roofing contractors and roofing companies will use non employees in the roof installation systems in Wake Forest NC. At Housetop Roofing we only use in-house employees so that we can guarantee total satisfaction with your new roof. One of our job foremans will be present from beginning to end of every roofing job. Why does this matter? The reason is simple: subcontractors have their own businesses. Their business names and reputations are not at stake. Roofing contractors that have their reputations at stake will tend to go "the extra mile" to make sure their customers receive the quality workmanship and materials that they deserve.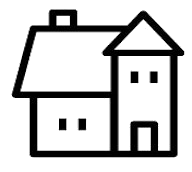 Home Improvements
In addition to being one of the premier Wake Forest roofing contractors, we also offer a full suite of home improvement services such as:
All types of masonite and hardy plank siding repairs
Any type of carpentry work such as but not limited to:
Trim work, decks, fascia, corner boards, dormer, screen-in porches, addition
and pre-fab chimney work
Installation of vinyl replacement windows
Installation of gutters, downspouts and gutter guards
Roof and gutter debris removal
Installation of new skylight or skylight replacement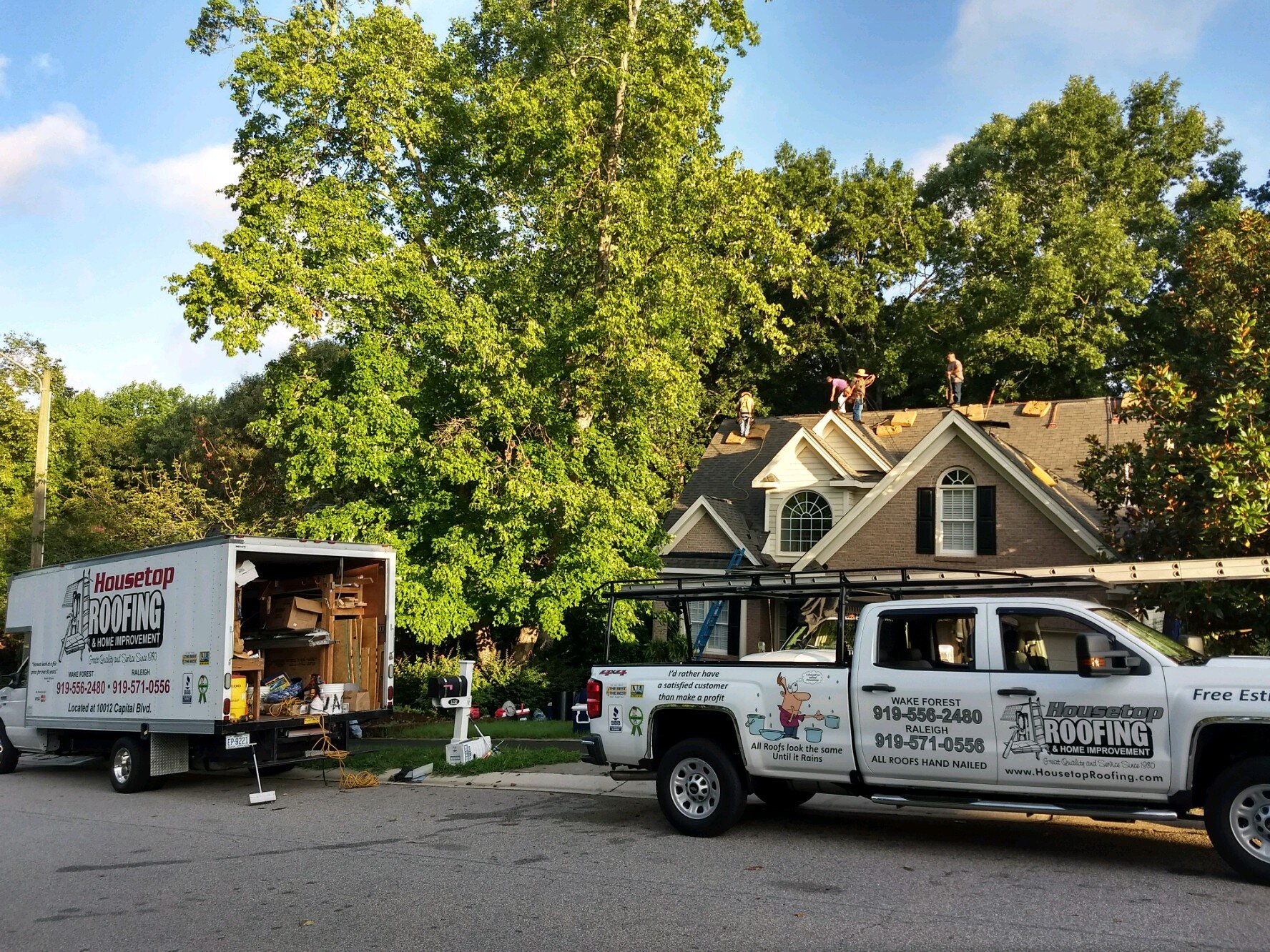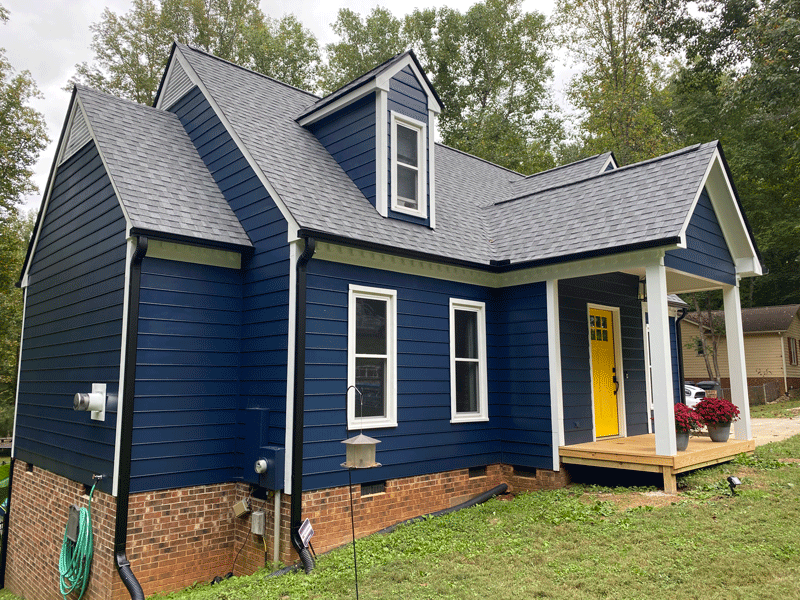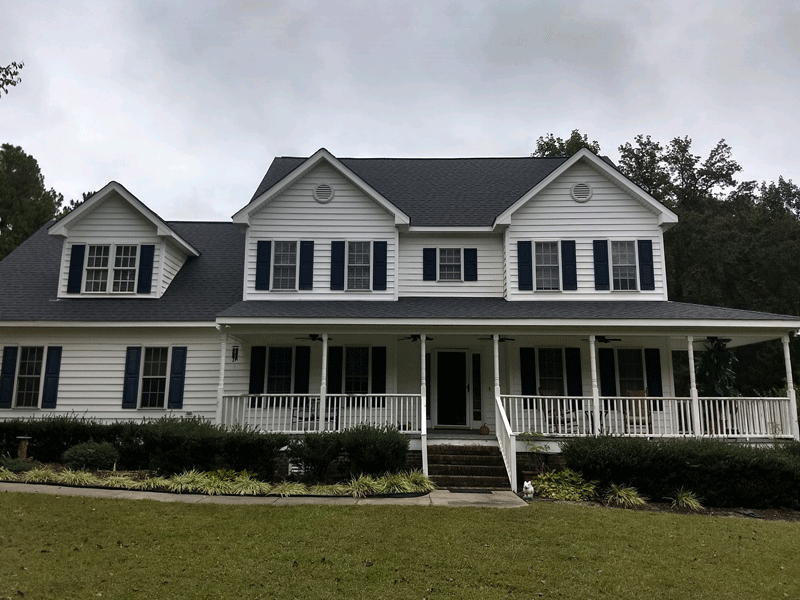 Roofing Contractors in Raleigh NC and Wake Forest NC Here to Help!
Selecting roofing contractors in Wake Forest, NC or anywhere else is a big decision. That's why, when you're researching roofing companies and home improvement contractors, ask yourself these questions:
"Are the roofing contractors that I am interviewing well regarded in the community (Raleigh, for instance)?"
"Are they stable?"
"Will they follow up if there are problems?"
Housetop Roofing is proud to be a member of the Home Builders Association of Raleigh – Wake County, the North Carolina Home Builders Association (NCHBA), and the National Association of Home Builders (NAHB).
We are a member of our community and the community of home builders. We have been a roofing contractor serving Raleigh NC and Wake Forest NC for decades with an A+ rating with the Better Business Bureau.
We've Been Roofing For Over 35 years
Housetop Roofing President Robert Williams has over 35 years of experience in roofing and home improvement services. Born and raised in Wake Forest, he's also got a lifetime of old fashioned North Carolina values under his tool belt.
Housetop Roofing & Home Improvement hand nails every roof that we install.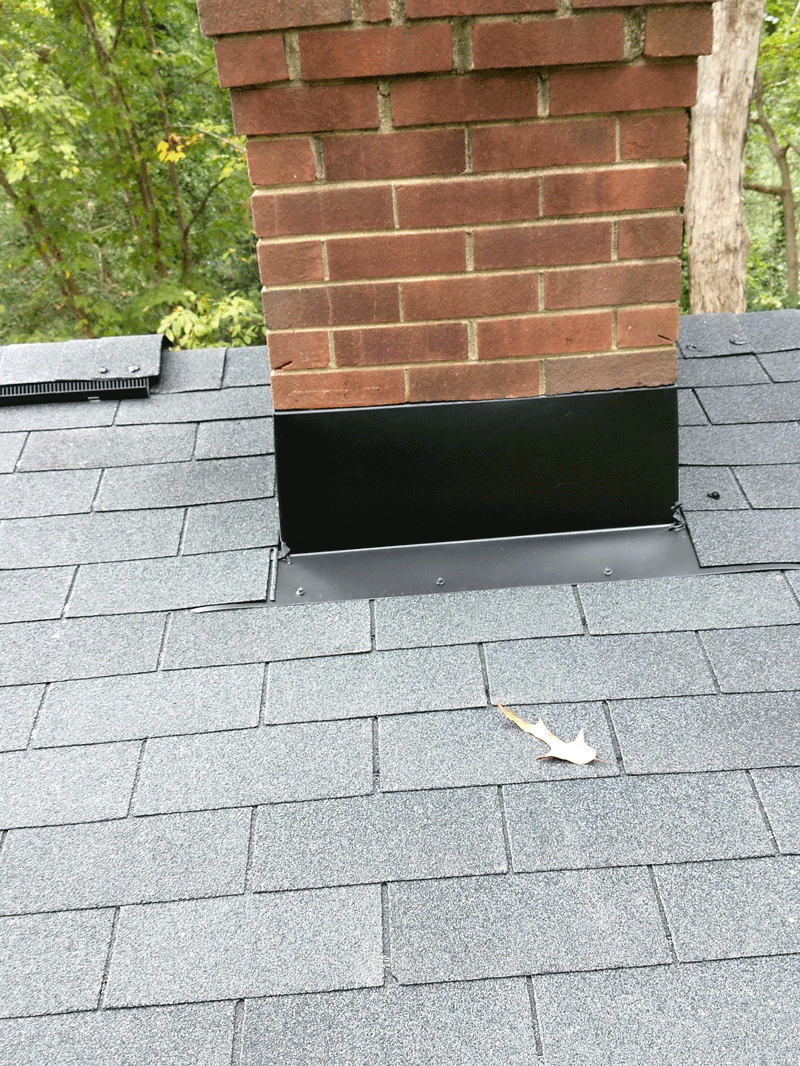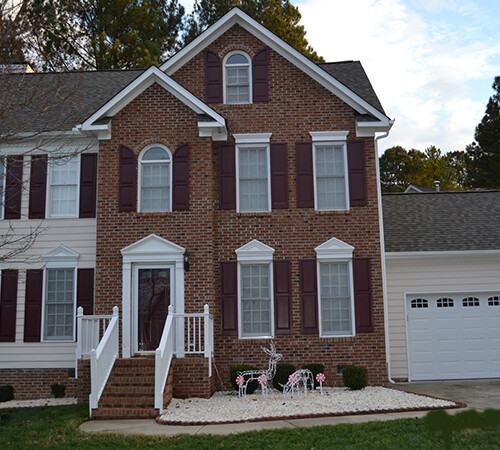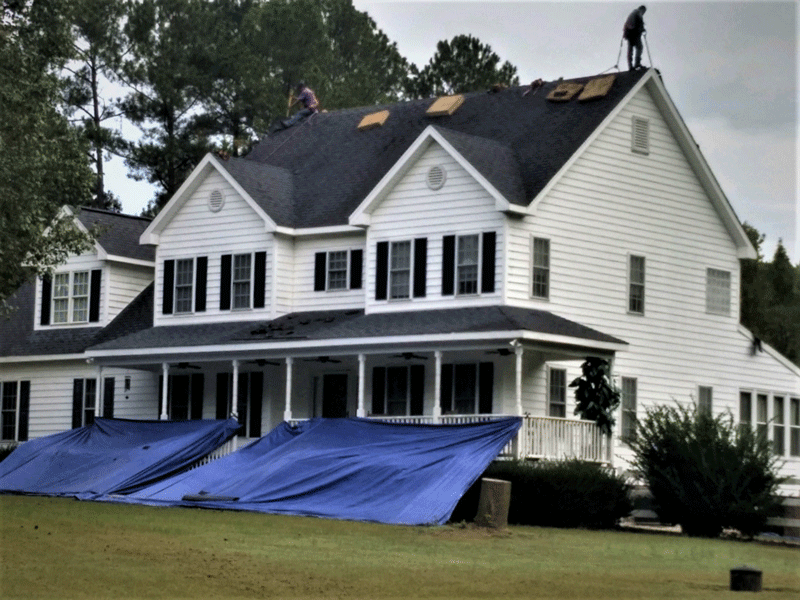 FAQ
What types of roofing materials are used in Wake Forest, NC?
Experienced roofer in Wake Forest, NC providing top-notch roofing services. Trust us for all your roofing needs. Get a free consultation now. In Wake Forest, NC, the most common types of roofing materials used are shingle roofs from Owens Corning and CertainTeed, metal roofs from McElroy Metal, and other options such as composite and fiberglass roofs. Shingle roofs are made of asphalt or synthetic materials that have been laminated together in order to provide protection from the elements. Metal roofs are typically made out of aluminum or steel and can be painted in a variety of colors to match the look of any home or building. Composite roofing is created using recycled plastic waste mixed with sand or gravel while fiberglass roofing is made from glass fibers coated with resin. All three types offer long-lasting protection against wind damage, rain penetration and temperature fluctuations while also providing an aesthetic appeal that suits any home's design style perfectly.
In Wake Forest, NC, roofing materials can be classified into three main categories: shingle roofs, metal roofs and other options such as composite and fiberglass roofs.
Shingle roofs are made from Owens Corning or CertainTeed materials and offer a variety of styles to choose from. Metal roofs are available from McElroy Metal and provide long-lasting protection for your home or building. Other types of roofing include composite and fiberglass options which offer unique benefits such as lower energy bills due to their ability to reflect heat away from the building.
What should I look for when choosing a roofing contractor in Wake Forest, NC?
When choosing a roofing contractor in Wake Forest, NC, you should consider the following:
1. Experience and qualifications: Make sure that the contractor you choose has the necessary experience and certifications needed for the job.
2. Safety and insurance: Ensure that your contractor is fully licensed and insured for your protection against any potential accidents or damage caused during the repair process.
3. Quality workmanship: Look for contractors who are committed to providing high-quality work at an affordable price point so that your roof lasts as long as possible without needing costly repairs or replacements down the line.
4. Warranty options: Consider what kind of warranties are offered on materials used in your roofing project so that you can have peace of mind knowing that any issues can be addressed quickly if they arise after installation is complete..
What is the average lifespan of a roof in Wake Forest, NC?
The average lifespan of a roof in Wake Forest, NC is between 20-30 years. This is dependent on several factors such as the quality of materials used, maintenance and installation techniques, and environmental conditions such as UV radiation and wind speed. Furthermore, many roofs today come with manufacturer warranties that can extend their life up to 50 years or more in some cases.
What safety certifications do roofers in Wake Forest, NC need to have?
Roofers in Wake Forest, NC need to have a variety of safety certifications in order to ensure the safety of customers. These include:
Technician Seal of Safety – This certification proves that the roofers are dedicated to ensuring safety and have undergone extensive training.
General Liability Insurance – This insurance protects clients from potential financial losses due to injuries or property damage caused by the roofing contractor's actions or negligence.
Contractor's License – This license allows contractors to legally perform work on roofs in Wake Forest, NC and other areas where applicable.
Worker's Compensation Insurance – This type of insurance covers workers if they are injured on the job and unable to work due to their injuries.
What is the best type of roofing material for the Wake Forest, NC climate?
When considering which type of roofing material is best for the Wake Forest, NC climate, it is important to take into account factors such as durability, energy efficiency, cost-effectiveness and longevity. For example, tile roofs are known for being durable in all climates and can provide excellent insulation from heat in warmer climates while still being able to withstand cold winters in colder areas. Additionally, tile roofs are known for having low maintenance costs due to their durability and ability to last decades without needing repairs or replacements. On the other hand slate roofs offer excellent energy efficiency due to their ability block out heat from entering a building while also allowing heat radiation out during colder months for better comfort levels inside homes or buildings with this type of roofing material installed.
When choosing a roofing material for your home or building in Wake Forest, NC, it is important to consider the local climate and weather conditions. In this area, it is best to opt for durable materials that can withstand harsh weather such as hail and wind. Examples of good roofing materials for this climate include asphalt shingles, metal roofs (such as steel or aluminum), clay tiles and concrete tiles. These materials are long lasting and can provide effective protection from extreme temperatures as well as moisture intrusion from rainwater.
Asphalt shingles are one of the most popular types of roofing material in Wake Forest due to their affordability and durability. They offer great protection against moisture penetration while also being able to withstand high temperatures during summer months. Metal roofs are another popular choice due to their longevity; however they tend to be more expensive than other options like asphalt shingles or clay tiles/concrete tiles..
What kind of warranty is available for roofing in Wake Forest, NC?
Housetop Roofing & Home Improvements offers a Manufacturer Lifetime Warranty and a Lifetime Craftsmanship Warranty for its roofing services in Wake Forest, NC. These warranties are transferable and provide peace of mind that the workmanship will last for decades to come.
When comparing warranties between roofing companies in Wake Forest, NC it is important to do your due diligence. Make sure you are getting quality workmanship as well as top of the line products with good warranties that will last for years. Our website allows you to qualify our residential roofing company before contacting us so you can review our certifications, research our services and products before making any decisions about your home's roof repair or roof replacement needs .
How can I find the best roofing contractors in Wake Forest, NC?
1. Contact Housetop Roofing & Home Improvemetnts to get a free estimate for your roofing project. They are trusted for their experienced, certified, and insured roofing contractors in Wake Forest NC.
2. Schedule an inspection with Housetop & Home Improvement's technicians who have received the Technician Seal of Safety and are dedicated to ensuring safety for you and your family during roof installation or repair work.
3. Compare quotes from other roofing contractors in Wake Forest to find the best fit for your budget and needs (be sure to check licenses and insurance coverage).
4. Make sure that all materials used meet local building codes so that they can withstand harsh weather conditions without causing any damage over time (such as hail damage).
5 . Ensure that any warranties offered with new roofs include coverage from manufacturer defects.
How can I check a roofer's credentials in Wake Forest, NC?
1. Check the roofer's credentials: To check a roofer's credentials in Wake Forest, NC, visit the North Carolina Roofing Contractors website to search for and select a certified contractor. You can also contact Housetop Roofing & Home Improvements for more information about our services.
2. Ask for proof of insurance: Before hiring a roofer, make sure they have valid insurance coverage that covers any potential damage caused during the job.
3. Check for safety certifications: Ask your potential contractor if they hold any safety certifications such as the Technician Seal of Safety which indicates they are dedicated to ensuring worker safety while onsite.
4. Review references and recommendations: Before signing any contracts with contractors or accepting bids from prospective contractors, ask them for references from past customers so you can get an idea of how well they perform their services in Wake Forest NC area
To Sum it all Up…
When it comes to finding the best roofing contractor in Wake Forest, NC, there are a few key factors to keep in mind. Make sure to do your research, get multiple quotes, and ask plenty of questions. With a little effort, you can find a contractor that will meet your needs and exceed your expectations.